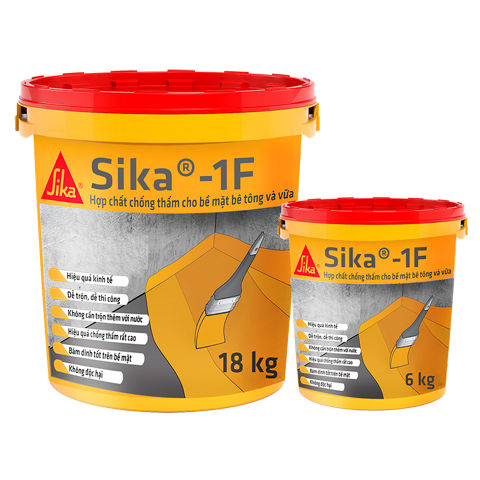 PRE-PACKED WATERPROOFING COMPOUND FOR CONCRETE AND MORTAR SUBSTRATES
Sika®-1 F is pre-packed liquid blends of additives and selected aggregates. It is mixed with cement to form waterproofing slurry to block the capillaries and pores on the concrete and mortar substrates to provide an effective barrier against the transmission of liquid       water.
Sika®-1 F provides the following beneficial properties in post applied waterproofing:
Economical.
Easy to mix, easy to apply.
Not necessary to mix with water
Consistency can be for application by brushes,       trowell or spraying machine.
Very good water penetration resistant.
Good adhesion concrete and mortar substrates.
Environmental friendly.