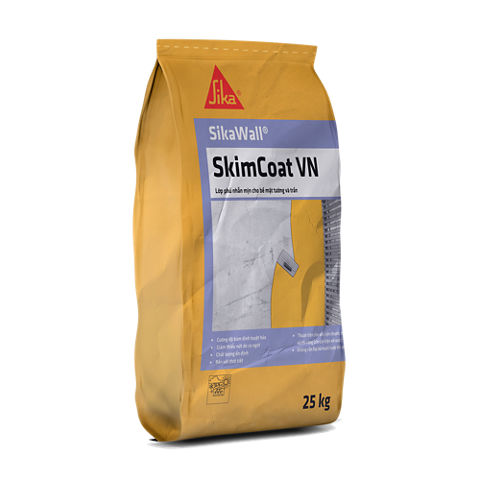 Smooth architectural skimming for walls and ceilings
SikaWall® SkimCoat VN is a premium quality cementitious fine finishing coat specially formulated for skimming on walls and ceilings. Its smooth architectural finishing and superior adhesion strength is suitable for both internal and external applications.
SikaWall® SkimCoat VN can be used immediately with the addition of the required water content and mixing with either a hand-held or mechanical
mixer, producing a homogeneous paste with a good workability.  
Excellent bond strength
Minimizes shrinkage cracking
Consistent quality
Weather resistant and durable
Convenient in handling, mixing and application (just add water)
No need putty for base paint