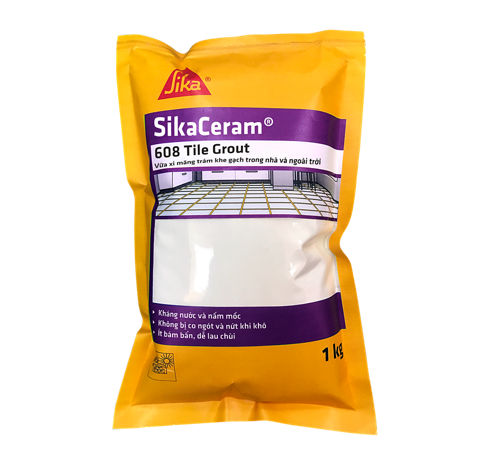 SikaCeram®-608 Tile Grout
Cementitious tile grout for internal and external use.
SikaCeram®-608 Tile Grout is a water-repellent grouting compound consisting of cement, carefully selected fillers and an additive to provide first class work ability. It has excellent adhesion to dry tiles. It is especially formulated to minimize drying shrinkage and cracking. SikaCeram®-608 Tile Grout is supplied as a powder and only needs addition of water to make a ready-to-use smooth paste.
Long term use without blackened joint.
Highly compressive and bending strength.
Easy to use and very fast execution.
Good capacity to resist water proof.
Create a smooth, fine, surface, easy to clean.