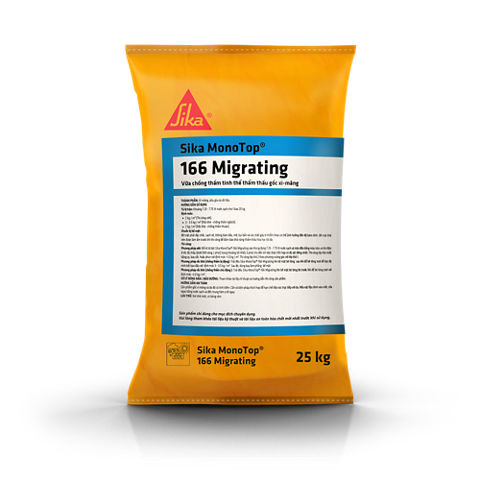 Sika MonoTop®-166 Migrating
CEMENTITIOUS WATERPROOFING BY CRYSTALLISATION
One part cementitious waterproofing slurry modified with selected aggregates and active chemicals. The slurry will migrate in the concrete pore to prevent the penetration of water to all types of concrete structures.
Migration of active components and crystalline formation to seal capillary network.
Resistance to positive and negative water pressure.
One component system requiring only the addition of clean water.